MOST PEOPLE CALL ME STEF. LET'S START THERE.
I am an empath, a recovering perfectionist, and a complete wellness junkie. I am a Reiki Master, a manifestor, a yogi, an old-soul; a sister, and a big-hearted lover, a student of life, a writer, and a super-loud wild child (did I cover all the bases?).
Above all else, it all comes down to one thing: I'm human. Just like you. And an awesome human living an awesome life at that.
I know that each and every one of us is meant to live a life of greatness. We are on this earth to wake up to our gifts, step into our power, and live as our most authentic, highest selves.
If I'm being real with you though, it hasn't always been 'ah-hah moments' and spirit signs for me. I experienced my first rock bottom at age 16, after suffering for years with an eating disorder, anxiety, and depression. I fell so deep into darkness that life didn't seem worth it anymore. In the midst of sobbing on my bathroom floor, I woke up to a voice that said, 'there has to be something better than this.' In that moment, something shifted within me. This rock bottom was simultaneously my awakening .
Since then, I have taken a deep dive into all things personal and spiritual development, studying the teachings of A Course In Miracles, Gabby Bernstein, Wayne Dyer, Kundalini Yoga, Energy Medicine, Reiki, Tarot, EFT, etc. I've done the work to get super real with myself and my intuition, and it is through the willingness to get down n' dirty with my soul—all of it, the good, the bad, and the ugly—that I've been able to turn my life in a complete 180.
Through my experiences, I have realized that true happiness comes down to one thing--listening and trusting your *I N T U I T I O N* , no matter what. I can tell you that I for sure don't have it all down, and I wouldn't change that for the world. However, I've learned to love myself and listen to my gut without falling victim to fear and anxiety, which has empowered me to live my life filled with authenticity, gratitude, and balance.
Now it is my mission to empower and connect with girls and boys just like myself who are soul-searching, but don't know where to turn for guidance—who are seeking to awaken to a greater presence within, but want a spiritual running buddy to guide them to the next step. Together, we're going to change the world. I can FEEL it.
I'm here to help you take it to the next level — whether that's personally, energetically, or professionally. You are here because you are ready. So trust, that the universe has your back, and take the first step. No matter where you are on your spiritual or not path, you are welcome in my world. I see you. I hear you. I want you to know that you are beautiful, on purpose, and SO worth it. YOU, my friend are getting the call from the Universe to RISE UP. Now it is your choice to take the first step into your most authentic life.
A BIT MORE ABOUT ME...
F A S T F A C T S:
Where you can usually find me: Zen-ing out at yoga or in meditation, making acai bowls and cacao in the kitchen, playing with goddess cards, finding any excuse to get to the beach, dancing around my room and singing way too loud (yep, I'm a typical girl sorry), checking out juice bars n coffee shops with my girl gang.
Song on repeat: P.Y.T. – Michael Jackson
Spirit animal: I like to think I'm a mix between a giraffe, wolf, and dolphin. Girwolphin anyone?
Zodiac: Cancer, Leo Rising. In other words, I'm an extremely extroverted introvert :)
Go-to crystal: Rose quartz. All the way baby. Super good for awakening self-love and connecting with your divine feminine.
Weird story about me: One time all my eyebrows fell off after getting my wisdom teeth out, and I may or may not have had a hysterical freak out.
The #1 piece of advice I would give my 14-year-old self: Don't worry babe, I've got your back. Everything is going to be all good--In fact, it's going to be better than you could ever imagine. (Also don't worry about your eyebrows, they'll grow back).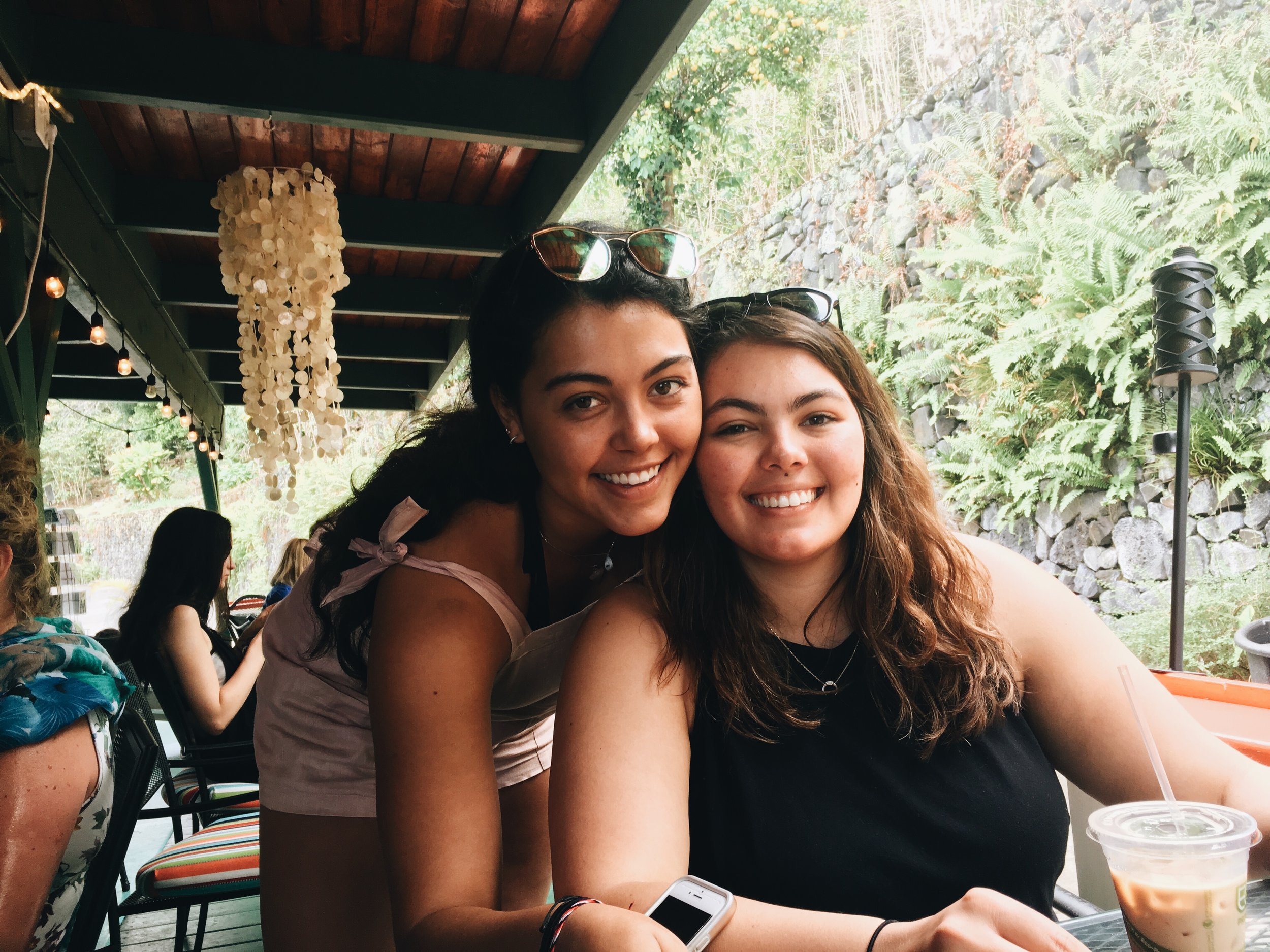 JOIN MY *SUPER SECRET* FACEBOOK GROUP: SOUL CIRCLE STL